Solar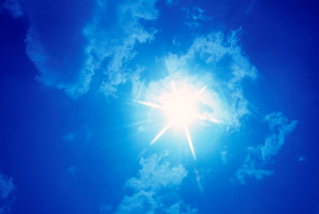 The sun is perhaps our greatest energy resource. In fact, with few exceptions, the sun is either directly or indirectly responsible for all of the energy that is available on the Earth. It makes sense, therefore, that solar energy systems will play an important role in any sustainable electricity mix.
The Sustainable Technologies Evaluation Program (STEP) is involved in a wide range of solar energy research projects that help to address and overcome barriers to the more widespread adoption of this technology.  Research is focused on four primary solar technology categories: photovoltaics, solar domestic hot water systems, solar pool heating, and solar air heating systems.
As part of the Solar City Partnership, which was founded in 2008 by the Toronto Atmospheric Fund, the City of Toronto Energy and Waste Management Office, and Toronto and Region Conservation Authority (TRCA), STEP has been involved in monitoring of existing solar installations to help identify barriers and develop guidance on best practices.  In 2014 it was determined that the Solar City Partnership would be integrated into the energy component of STEP, which has similar objectives.  Click here to learn more about the Solar City Partnership.
Projects
 
References
1UN Secretary General's statement while presenting the International Panel on Climate Change's 2014 report in Copenhagen, November 2014.
2International Panel on Climate Change, "Climate Change 2014: Impacts, Adaptation, and Vulnerability," November 2014.