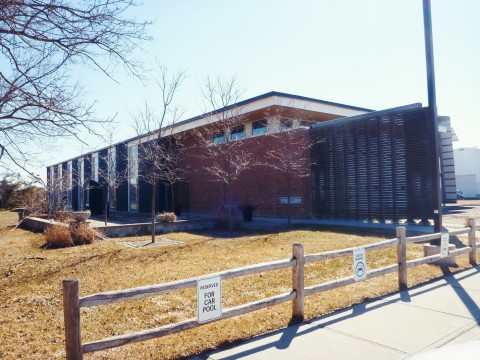 Building: Toronto and Region Conservation Authority – Restoration Services
Year: 2007
Elevation, m: 201
City: Vaughan
Building Classification: Commercial and Industrial
Building Use: Offices
No. of Boreholes: Horizontal Loop
Borehole Depth, m: 2.1 depth of horizontal loop
The Restoration Services Centre (RSC) facility in the City of Vaughan was constructed in 2007 for the Toronto and Region Conservation Authority's (TRCA) resource management and environmental restoration projects while also acting as a showcase for sustainable building design. It was the first building in Ontario to achieve LEED® Platinum Certification for new construction by incorporating a number of advanced sustainable design features. These include: rainwater harvesting, composting toilets, recycled building materials, an earth tube, heat recovery ventilators, photovoltaics, high levels of natural daylighting and a geoexchange system, among other attributes.
Restoration Services Case Study
2.5 MB PDF