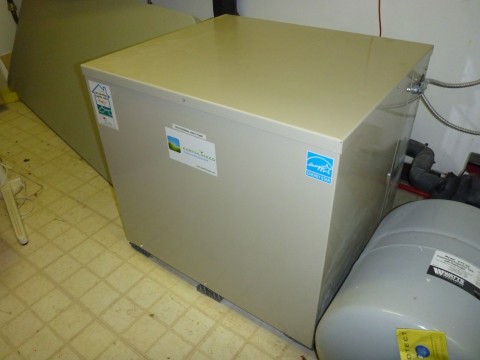 Building: Region of Peel Community Housing – Drury
Year: 2009
Elevation, m: 187
City: Mississauga
Building Classification: Low-Rise Residential
Building Use: Community Housing
No. of Boreholes: 4
Borehole Depth, m: 30
The Region of Peel is the second largest municipality in Ontario, serving more than 1.3 million people in Brampton, Mississauga and Caledon. It is responsible for the delivery of programs and services, such as public health, regional roads, water and wastewater, emergency services and social housing, among others. The Region of Peel geoexchange sites examined in this case study are retrofit systems installed in residential social housing buildings. A holistic design approach was used for each retrofit project, which included: (i) installation of a geoexchange system, (ii) upgrades to distribution and ventilation systems, and (iv) installation of solar hot water heating. Limited work was done to improve the building envelope and other building features so that the project findings will be replicable in other town homes where extensive renovations are not feasible. The distribution system in each home was upgraded from a single zone system to multi-zone systems to reduce hot and cold-spotting.
Region of Peel Case Study
0.8 MB PDF