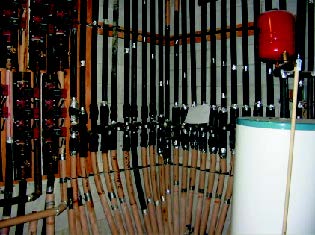 Building: Metrus Head Office
Year: 1988
Elevation, m: 213
City: Concord
Building Classification: Commercial and Industrial
Building Use: Offices
No. of Boreholes: 88
Borehole Depth, m: 54
The Metrus Building in Concord, Ontario, near Toronto, is one of the larger commercial office buildings in the province to use a ground-source heat pump system for heating and cooling. This building has a bank located on the ground floor, along with several other small businesses. The entire second floor is home to the land developer Metrus Properties Limited. After 14 years of operation, the system continues to perform at a level comparable to its first day of operation, enabling Metrus to reap the financial rewards of low operating costs.
Metrus Head Office Case Study
2.5 MB PDF