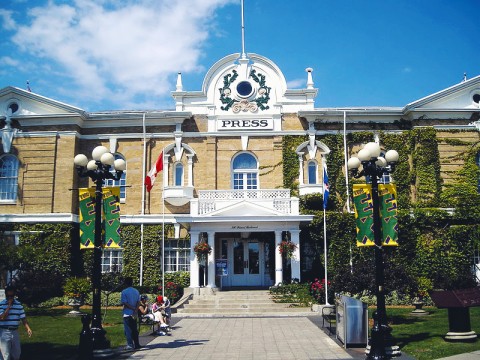 Building: Exhibition Place Press Building
Year: 2008
Elevation, m: 83
City: Toronto
Building Classification: Commercial and Industrial
Building Use: Offices and Heritage Building
No. of Boreholes: 12
Borehole Depth, m:
The City of Toronto's Exhibition Place is Canada's largest entertainment venue and is visited by over 5.3 million people each year. Located on 192 acres of waterfront parkland, Exhibition Place contains convention, exhibition, and conference venues, as well as sporting facilities, restaurants, and nightclubs. Through its GREENSmart Program, the organization has implemented an array of sustainability initiatives related to energy production and waste management.
Exhibition Place Press Building Case Study
2.5 MB PDF