Performance Assessment of Two Types of Oil and Grit Separator – Toronto and Markham, Ontario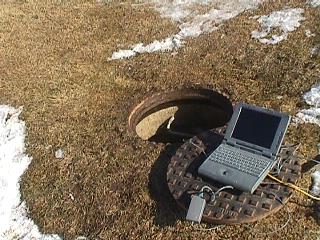 OGS are available under a variety of trade names and have been widely applied across the U.S. and Canada. Two of the most common varieties of OGS installed in Ontario cities during the 1990s are the traditional 3-chamber OGS and a proprietary device called Stormceptor®. Although the designs of the OGSs are very different, both devices function on principles of sedimentation for suspended solids and phase separation for oils and grease.
The 3-chamber and Stormceptor® OGS monitored under the SWAMP program were both applied to parking lots of a large hardware chain. The monitoring program involved continuous measurements of flow and water quality over a one and a half year period between 1997 and 1998. A brief review of literature on OGS technologies and maintenance requirements was also conducted as part of the study.
For detailed monitoring results on this project, see the report entitled Performance Assessment of Two Types of Oil and Grit Separator for Stormwater Management in Parking Lot Applications – Markham & Toronto, Ontario