Steve Auger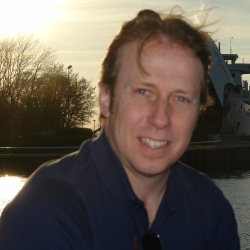 M.Sc., P.Eng., C.P.E.S.C.
Mr. Steve Auger is a water resources engineer and hydrologist, specializing in stormwater management (SWM) and erosion & sediment control (E&SC), with over 10 years of consulting practice.
Steve joined the Lake Simcoe Region Conservation Authority (LSRCA) in mid-November, 2014, filling a new role at the LSRCA as the SWM specialist. He has more recently been seconded to the new LSRCA Manager, Urban Restoration position to provide leadership in the development and implementation of the program and projects that further LSRCA's implementation objectives for Low Impact Development (LID) SWM and other Urban Watershed Restoration initiatives to improve the health of the watershed. In this new position, Steve manages the completion of urban restoration projects and oversee various activities needed to mainstream better site design and implementation practices, including LID and E&SC planning, design, and construction phases, along with operation, maintenance and inspection of LID, SWM and/or E&SC features across the Lake Simcoe Watershed. He also manages LSRCA's efforts to incentivize other municipal and private partners to complete urban restoration projects.