Innovation Park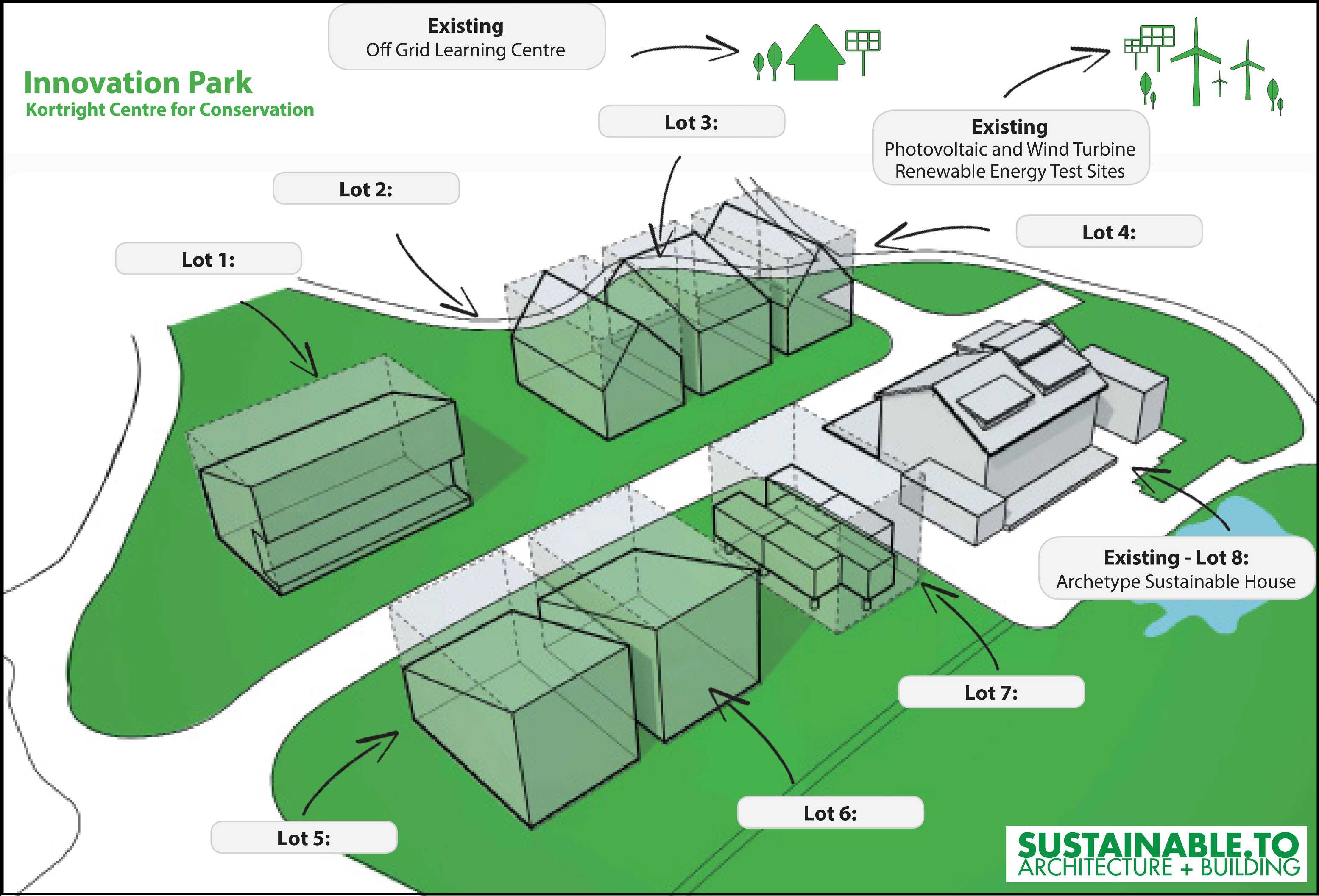 Innovation Park, located at the Kortright Centre for Conservation in Vaughan, ON,  is a centre of excellence for urban sustainability, focused on education, research, and demonstration of cutting edge technologies.
Designed to inspire and support healthy and sustainable lifestyles, Innovation Park showcases the latest in renewable energy, low impact development, water and energy conservation, green building, and environmental restoration.
Building on the success of the existing labs, Toronto and Region Conservation Authority (TRCA), in partnership with the BRE Innovation Parks Network, Innovation Park will be expanded to form an archetype low carbon demonstration community showcasing innovation in sustainable construction.
Starting in 2019, the construction of seven new innovative Living Labs will be phased into Innovation Park.
---
Engagement Opportunities
Innovation Park offers industry a structured route to develop products and services that can be implemented, tested, monitored and verified years before the "push" from legislation comes into force.

Research Partner

Product / Service Donor
---
Partner Benefits
Partners of Innovation Park will benefit from the following:
Pairing of research partners with industry partners
Funding leveraging opportunities
Access to existing infrastructure and resources
Project management and experienced research assistance
Experiential training opportunities
The infrastructure available also allows for remote access to a data aggregation network with user interface and real-time performance displays that facilitate data queries, plotting of historical data and an opportunity to connect to educational facilities and other partners from across Canada. Our labs offer businesses a safe and continuously verified route for product development, giving both industry and legislators confidence that standards are appropriate to industry's ability to deliver.
Innovation Park is also recognized as a VICC "TEST CITY" site for environmental and green infrastructure. If your organization is a Vaughan-based or international enterprise pursuing business expansion through market development or diversification, please visit www.vaughan.ca/vicc for more information.
The design, delivery and operational model of Innovation Park will further facilitate collaboration and provide global networking opportunities via the international BRE Innovation Parks Network.

---
Supporters of Innovation Park: