Kim Logan
P.Geo. (Limited), QPESA, P.Biol. (AB), CAN-CISEC 0393, Cert. Ecol. Rest.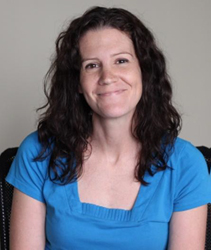 Kim is a Senior Ecologist and Manager of the ecological services at Groundwater Environmental and Management Services Inc. (GEMS). She has over thirteen (13) years of experience as both an Ecologist and Environmental Scientist. She has managed and contributed in a wide range of natural environment and environmental assessment investigations.
Her technical expertise includes the development, management and completion of environmental impact studies, natural environment studies, species at risk surveys, habitat assessments, tree preservation studies, benthic invertebrate studies, environmental assessments, environmental site assessments, risk assessments, interpretation of chemical analyses and preparation of reports. She also assists with the completion of Permit to Take Water, Environmental Activity Sector Registry and Environmental Compliance applications.
Kim was a member of the Canadian Standards Association technical sub-committee that development a national Erosion and Sediment Control Monitoring and Inspection Standard. She is actively involved with both private and public agencies and organizations for development of best management practices, training and awareness throughout the industry. Her involvement in the industry also includes attending seminars, presentations and tradeshows. She routinely looks for opportunities to use new and advancing technology within both the development and construction industry to further advance understanding and data collection to support urban growth and protection of the environment.